Breaking Barriers
In the United States, Black, indigenous, and all people of color (BIPOC) have experienced systemic barriers that have made it more difficult to achieve the "American Dream." Habitat for Humanity's goal is for all of us, as brothers and sisters of the world, to have a decent place to live and a fair shot at a good life.
Though there are many barriers that have existed for generations, Habitat for Humanity is equipped to address barriers related to homeownership. Owning a home takes a lot of work, but it brings benefits beyond being shelter. A house is an asset that contributes to personal wealth. Without sufficient wealth, certain things that have become vital, like buying a car or helping your children take out loans for school, become much harder. Studies show that children whose parents own their home perform better in school and have fewer behavioral problems. In addition, owning your own home encourages independence and self-reliance because it requires learning and work to maintain.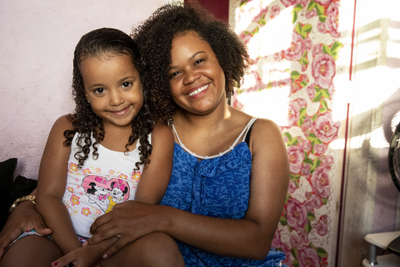 Knowing what we know about the benefits of homeownership only makes the following statistics more upsetting: In 2017, of the 64% of Americans who owned a home, 73% were white, while only 46% and 43% were Hispanic or Black, respectively. Even more concerning is the fact that, across the country, homeownership among African-Americans has dropped nearly every year since 2004, while homeownership in general has risen.
The last major federal initiative made to address homeownership was the Fair Housing Act in 1968, which prohibited discriminating against homebuyers and renters based on race, color, religion, sexual orientation, nationality, disability, or family status. However, it is clear that this has not fully addressed the barriers to homeownership for BIPOC.
For a more comprehensive look at some of these struggles, particularly those faced by Black Americans, we encourage you to watch the video "Segregated by Design."
What we plan to do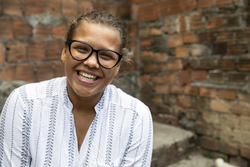 Habitat for Humanity International has launched a far-reaching plan to specifically address the issues Black families face regarding housing and homeownership. While we know all Black, indigenous, and people of color need more equitable and inclusive policies and opportunities, we are proud to join HFHI in this initiative.
We believe the small part BRHFH can play in our service area includes both directly and indirectly serving more African-American families with homeownership. Our goals include specific, targeted, respectful and compassionate education into the Black community with our Homebuyer University program. We will accomplish this through outreach to pastors and leaders of traditional Black churches and organizations across Marion.
Our hope is that this outreach will net more Black families being placed into our pipeline for future homeownership. We will also continue to advocate for more affordable housing opportunities to be created in Marion, as there are currently not enough units to satisfy the needs of all of our low-median income households. We will seek units to rehab in traditionally Black neighborhoods. We will seek needed repairs for existing Black low-median income homeowners. We will also target traditionally non-minority churches, organizations, and elected officials with a talk based on "Segregated by Design".
We seek to respectfully and compassionately educate communities throughout our service area on the housing inequalities suffered by our Black neighbors and the negative impact that has on all of us, with the goal of creating inclusive and equitable local housing policy and unity going forward. We will work to create a long-lasting impact that will better serve all of the people in our community.
Take action!
If you would like to join BRHFH's mission to make housing opportunities in our community more equitable and inclusive, here are some ideas for action:
Call or contact your local, state, and federal government representatives and demand legislation to promote equitable opportunities for black, indigenous, and people of color.
Oppose racist or racially insensitive policies in your community and place of business--There is always an opportunity to do better.
Educate yourself on what it means to be an ally. There are many books and podcasts created to help teach people about systemic racism.
Support our initiative by coming to our events, spreading the word of our projects, and donating specifically for our Breaking Barriers campaign. Just note that on your donation and it will help support our programming!